Help. Help me. Help.
This page, while not being a stub, still needs some attention.
The Amity Park Museum is a local museum.
History
The museum was one of the targets of Freakshow's robberies. At the time of the robberies the museum contained a Rare Things Exhibit. [1]
The students in Mr. Lancer's class took a field trip to the museum. During their visit the museum was hosting a section with the 4,000 year old treasures of King Duul Aman. Included in the display were various ghostly artifacts such as the Scarab Scepter, Hotep Ra's remains, and the sacred mirror. [2]
Sightings
Season 1
Season 2
References
Gallery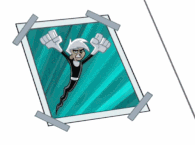 Click here to view the gallery.