Help. Help me. Help.
This page, while not being a stub, still needs some attention.
The Far Frozen, also known as the Realm of the Far Frozen, is the home of Frostbite and his people.
History
In "Infinite Realms," Danny, Sam, and Tucker accidentally crash the Specter Speeder on the outskirts of the Far Frozen. The residents were able to repair the Specter Speeder after the crash.
In "Urban Jungle," Danny goes to the Far Frozen to find Frostbite, with the hopes that he can help Danny with his problem with Undergrowth. Frostbite and his servants discovered Danny unconscious after he crashed in the snow. They brought Danny to their medical facility to heal before beginning training in the Far Frozen's arena.
Notable Locations
Notable Objects
Sightings
Season 3
Gallery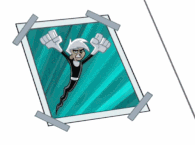 Click here to view the gallery.