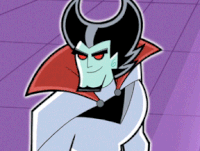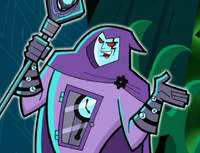 Hello Danny Phantom Fans! My name is Hal Hardbargain. Feel free to send me a message , if you need any help, need to ask me something, or just saying hello, leave it on my message wall and I will try to answer back as soon as possible. :)



(*Please do not send me any messages regarding concerns or blocks about any other Wiki I'm an Admin or Bureaucrat on, that's what Community Central is for. You will be redirected to my Wall on CC and the thread here will be closed by an admin or bureaucrat here on the wiki.)

Follow

Hi. Thanks for sorting out all of the incomplete pages. I do want to add that pages don't need both Stubs and Needs Help. Articles marked as Stubs need help, but articles marked with Needs Help just need expanding.

Basically, the progression of articles is: Stub-->Needs Help-->done (no template or category for done)

The category descriptions for both Stubs and Needs Help link to each other anyway ; )





I'm letting you know so you don't have to spend time/effort on it.

I'm alright. Editing a lot, obviously lol I forgot how much fun Wikia editing is.

Hbu? I hope everything is good on your end.

That is good to hear that you are having fun editing lol and I am fine by the way. Sorry to hear about an incident about breaking the rules even though you were at no fault due to having a source attached to it and Butch's signature was there to begin with. Hope everything is alright with you. : ) 

Alright sure, my discord is Hal Hardbargain #0430 to let you know and I'll be on in a bit. 

Follow

Heyo! Can I ask why you're adding pages to letter-specific categories? There's already Category:A to Z, which automatically lists every page alphabetically.

Hello, the reason I am doing this is because there is this user named Redball who does this specific categories to find certain articles that start with a certain letter. I am aware there is category A to Z but he does both so I am helping him sort some articles . Sorry if it looks like spam or badge hunting.

I reached out to RedBall about that almost two months ago and got no answer about what the point of such categories is. They do not seem particularly useful. Can you elaborate on why such categories are needed?

I'm going to chime in here.

@Hal, I noticed that, too. Thanks for trying to help out. Technically the letter categories (even A-Z) are a bit vague. As far as I know, A-Z exists to keep  pages from getting lost or falling through the cracks, but that's about it.

@SuperSarcosmic: I actually was gonna message RedBallFire about that because the A-Z already exists. I wasn't sure if he was working on a new project with the categories. I didn't delete, add, or change anything because I didn't know if it was a project in progress.

@Hal, if you want to help out with categories, I could use some help with images I've uploaded (I haven't had the chance to go through them to add all character categories to the images.) But you don't have to if you don't want to. Just offering if you wanted to do categories XD

SuperSarcosmic wrote:
I reached out to RedBall about that almost two months ago and got no answer about what the point of such categories is. They do not seem particularly useful. Can you elaborate on why such categories are needed?

Lol I just sent him a message linking here.

For now, I'd say that we leave categories related to letters alone for a bit (let's say, 2 weeks?) and then, if RedBallFire does not reply to this topic, we'll revert it to just the A-Z.

When Astro and I were working on this Wikia, we made sure to add a description to each category to help users determine if an article should get that category or not. So, my rule of thumb is when in doubt, check if the category has a description and what it is. Some are probably still lacking a description, but I think most of them have some basic text explaining its purpose or qualifiers.

I support only using A-Z unless there's good reason to further separate them into letter categories. Using too-niche categories just forces users to click around more in order to get to where they want to go, and there's over 800 pages here that would need to get categorized. And all the letter categories would need to be created and categorized, descriptions written, a navbox made, so on. So more work for both users and editors for... what currently seems like zero payoff because A-Z already exists. :/

Thank you for the input and for the past work y'all did, Peace!!

Yeah, tbh I prefer the A-Z because it makes searching the categories easier. But, again, I don't know if RedBallFire was/is adding those for a particular reason.

No prob. I'm happy to help : ) And thank you for helping keep things organized.




Okay, so we'll leave the individual letter categories alone for now and revisit this in a few weeks as to whether or not to expand or remove them.

Sure, let me see what I can do for the images that you uploaded to categorize them and alright seems reasonable on only keeping A to Z. Thanks for responding to this thread as well @Peacexfreedom. Alright, yeah it does seems like a lot of work so I will leave it like that until two weeks has passed and if no answer, then Peace can undo them. Elaborate on such categories needed, well some articles had them but it would make 26 letter categories for every page put in so giving it much thought, I don't think it is needed much @SuperSarcosmic.

Cool, so A-Z category it is. And it looks like none of the categories were "created" yet. If any are, let me know and I'll go delete them (the category itself, like "C" or "R" or whatever.)

As for categories needed on articles, I don't think there's any set list of rules/suggestions on what categories articles need or should have. Do you (both of you) think it would be helpful to have a short guidelines on how to determine what categories to assign to articles? We do have a short bit in the images and videos guidelines for image categories already (which I totally forgot that we already had XD )

I do believe that it would be helpful to have a short guidelines to determine what categories would be assign to articles since there are none at the moment. Yeah there is but it is pointed towards images and videos but not articles themselves since the old admin (dark danny phantom profile) hasn't being doing a great job on updating the rules since.  Alright make sense to get rid of the letter categories since it is similar to A-Z categories. Articles that have some from Redball letter categories would be Danny Phantom (character), Dark Danny, Sam, Tucker, Jazz, Vlad, Maddie, Jack, Paulina, Dash, Star, Dani, Kitty, Box Ghost, Lunch Lady Ghost, Ember, Penelope Spectra, Bertrand, Butch, Tara Strong, Grey Delisle, David Kaufman, Mark Hamill, Rob Paulsen, and most of staff articles. 

Okay, I removed all articles from letter categories. No letter categories had been formally created, so there's no need to delete any of them.

It's generally nice to have a guide of some sort, but I'm not sure what categories may be confusing or ambiguous enough to warrant guidelines. I'm still familiarizing myself with the wiki.

SuperSarcosmic wrote:

Okay, I removed all articles from letter categories. No letter categories had been formally created, so there's no need to delete any of them.

It's generally nice to have a guide of some sort, but I'm not sure what categories may be confusing or ambiguous enough to warrant guidelines. I'm still familiarizing myself with the wiki.

When Astro and I became admins we tried to keep everything clear for any new members. Obviously we didn't everything, but we tried to cover the basics and have guides to most things for easy reference.

I'll write a categories for articles guidelines. Is there anything else that's not clear for [new] community members?

Okie dokie. It's not on the drop-down menu yet, but here's the guidelines for articles. Please let me know what other key information new users would find helpful on the articles guidelines page.

~Peace

I think that is all but is the no wordmark on images still not allowed since I noticed some are being posted on the wiki. Sorry for any trouble I had done unintentionally by not knowing it was something he was thinking it was a good idea but by others, not so much @Peacexfreedom, sincere apologizes by the ~Bureaucrat of Glitch Techs Wiki~. Thanks for fixing the articles @SuperSarcosmic, appreciate it but at least you got rewarded by earning some cool badges. 

@ Peace: The guidelines look good overall! Nice work, thank you.

I am also wondering about the "no logos on images" thing, as many screenshots here do include a Nick logo in the corner.

@ Hal about the badges: RedBall had actually turned off Achievements without any community consultation. :) They were later turned back on by a different admin, thankfully, but I do not appreciate being forced to lose a couple months of progress towards the annual editing achievement. If you're working with RedBall on other wikis, try to make sure he doesn't pull rash stunts like that elsewhere.

@Hal Don't be sorry! You were making edits that seemed to fit how the wikia was set up. Every wikia is set up differently and there wasn't a clear guide regarding articles and categories. No harm done. In fact, it was actually really helpful because we now have an article guidelines page now thanks to your help :)

As for the images, the rules/guidelines have not changed in the past few years. It is preferred to have no logo or watermark. I think, in the end, it comes down to where people are getting the screencaps. I (like a total dork) have the DVD set, but I'm guessing most uploads come from online videos that contain the logo.

There is only so much that can be done about the images. We do what we can with having the guidelines clear and concise, but I know that users don't always take the time to read the guidelines, especially for images.

When I have a chance, I go through and replace the images with a cleaner version.

@SuperSarcosmic Did you bring this up with RedBall? I was not online at that time, but perhaps there was a reason it was turned off without community consensus. I don't know the full extent of the situation, but I always advise open communication. Especially if there is a confusing situation. (Geez, I sound like a guidance counselor.)

Side note: Yes I am aware I use the word "guidelines" a ton of times, but I can't think of a good synonym right now XD

@SuperSarcosmic, Alright I'll try to make sure he doesn't pull rash stunts like that elsewhere since a site staff consists of working together and letting each other know about decisions that could or could not affect the wiki but as well let users know about it if they might be affected by it. I don't usually work with him just on two wikis but the one who does is the other bureaucrat on this site, Jamie248 on almost every wiki that Redball manages, which doesn't really mind what he does but I am aware that not everyone is the same so communication with other team members are also needed to notify if a certain decision should go forward or not depending what it is. @Peacexfreedom, sure no problem and alright no rush on uploading images without watermarks and keep up the great work you are doing since the show isn't getting anything right now like a revival or something so you can work at your own pace. The reason for badge to be disabled was fear of certain users spamming, there is a thread that Danielle wiki sent to Redball on his wall on community central talking about it (with response) and as well here from Danielle wiki and SuperSarcosmic bringing the topic to him as well but with no response back: https://dannyphantom.fandom.com/wiki/Thread:25458, but I thought you were a guidance counselor lol and the simple word everyone uses and understands nowadays is rules xD. @Both, well there was also a problem that users wanted to access the Ghost Portalcord well Discord since the beginning of this year but there hasn't been any updates on when it is going to be ready to be access by users here. 

@Hal Yeah I know. I usually do a lot of images at once because they're easier to do en masse.

Ah. Gotcha. Thanks for linking the conversation thread. I see what you mean. @SuperSarcosmic: I didn't mean to be rude by asking if you had brought it up. I know you're a responsible user/editor, I just didn't know if/what conversations were or weren't happening at the time.

Tbh I'm not even on the Discord XD I'm such a fail at being an active user hahaha

Follow

Hi, welcome to Ghost Zone! Thanks for your edit to the Amorpho page. Before you keep moving forward this ghostly realm, make sure you know the rules so you won't have any unpleasent experience when floating around here.

Please leave me a message if I can help with anything!
Give Kudos to this message
You've given this message Kudos!
See who gave Kudos to this message
Community content is available under
CC-BY-SA
unless otherwise noted.