Help. Help me. Help.
This page, while not being a stub, still needs some attention.
Jeremy and Pamela Manson are Sam Manson's parents.[1][2]
History
The Manson family inherited a large fortune from Sam's great-grandfather Izzy, who invented a machine that twirled cellophane around deli toothpicks.
Jeremy and Pamela are apt to express their wealth in lavish ways, such as turning their basement into a movie theater/bowling alley or hiring an entire medical staff for Sam, who came down with a common cold.
Personality
They are the overall antithesis of their daughter, being a pair of super-optimistic socialites. They are outspoken and eager to defend the enforcement of their beliefs, and have been known to rally others to protest things they are against, such as when Circus Gothica came to Amity Park. They also disapprove of Sam's relationships with Tucker or Danny, going as far as to get a restraining order against Danny at one point. However they still allow their daughter to remain friends with them.
​​​​​Relationships
Although they love her and spoil her endlessly, they possess an enormous disdain of Sam's nonconformity and constantly try to steer her away from it, such as pushing her to wear clothing that suits their tastes over hers.[1]
Sam is very conscious of how her parents' wealth could cause her classmates to perceive and treat her differently, therefore she avoids letting most people know about it.[citation needed] However, she does sometimes use her wealth to her advantage, such as bribing Tucker with a new PDA to convince him to exercise more.[citation needed]
The Mansons have a rivalry with the Fenton parents.[2] Because of this, they don't approve of Danny's friendship with their daughter and they also blame thing on each other.
Sightings: Jeremy
Season 1
Season 2
Season 3
Sightings: Pam
Season 1
Season 2
Season 3
Gallery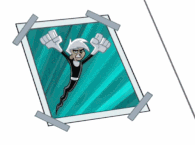 Click here to view the gallery.
Trivia
References