Help. Help me. Help.
This page, while not being a stub, still needs some attention.
Shelly Makamoto is a TV news reporter voiced by June Angela. She appears in five episodes.
Appearance
Quit pushing me, V-man.
This article is a stub. Please help the Danny Phantom Wiki by expanding it.
Sightings
Season 1
Season 2
Season 3
Gallery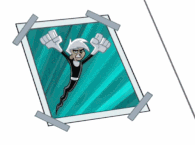 Click here to view the gallery.