Quit pushing me, V-man.
This article is a stub. Please help the Danny Phantom Wiki by expanding it.
Fenton or Phantom?
This page is a candidate to be renamed to Unnamed female student with braces. Please discuss about this in at Category talk:Candidates for renaming and an admin will get to renaming it as soon as they can.
The unnamed girl with braces is a student at Casper High School and an employee at the Nasty Burger.
History
Season 1
In "Mystery Meat," she walks among a crowd of other Casper High students in the hallway.
Season 2
In "The Ultimate Enemy," she is one of the two employees at the Nasty Burger who leave after Box Lunch's attack.
By "Flirting With Disaster," she has dyed her hair brown. She also reveals that she has a crush on Danny.
In "Beauty Marked," she participates in the Miss Teenage Happy Princess Beauty Pageant.
Appearance
She is a red-head and keeps her hair up in a ponytail. She has braces. She normally wears a blue cardigan over a yellow turtle-neck. In Parental Bonding and Beauty Marked, she wears a blue dress and blue gloves.
Sightings
Season 1
Season 2
Season 3
Gallery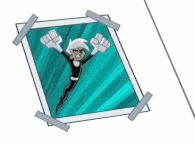 Click here to view the gallery.
Community content is available under
CC-BY-SA
unless otherwise noted.