Vlad Masters' mansion was the luxurious, expensive home of Vlad Masters, located in Madison, Wisconsin. It contains a secret lab with Vlad's own ghost portal and ghost-related gadgets. It was also the location of Vlad, Jack, and Maddie Fenton's college reunion in "Bitter Reunions".
In the episode "Bitter Reunions", the mansion is stated to be located in Wisconsin, but later in the series he moves into the Mayor's Mansion in Amity Park's "Ultra Posh Polter Heights". Vlad's original mansion was destroyed by the Guys in White during the beginning of "Eye for an Eye", it's unknown what became of it after Vlad tried to conquer the Earth "Phantom Planet".
Sightings
Season 1
Season 2
Season 3
Gallery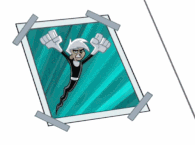 Click here to view the gallery.